Accommodation in Switzerland

Tour Switzerland and travel through the major Tourist Destinations in Switzerland and grab more information on our website Switzerlandtours.net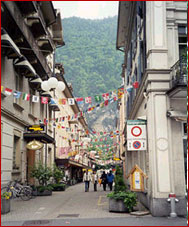 A tourist planning for a Switzerland Tour is always inquisitive about the accommodation arrangements available during that Switzerland Tour. Fortunately in the whole of Western Europe, which is thronged by the travellers during the vacations, Switzerland has the best of avenues available regarding the accommodation. Here under we are providing you the information valuable for you while your Switzerland vacation. Switzerland Tourism department is also introducing reasonable and comfortable staying facilities for the tourists visiting Switzerland every year.

The major accommodation options for the tourists comprise of Hotels, Chalets and Apartments, Private Clinics, Camping and Youth Hostels.


HOTELS

Hotels maintain the international standards of service but on account of their high demand the interested tourists should go for an advance booking of the rooms. A service charge of 7.6 per cent is levied along with an additional local tax depending on the location. The categories of hotels are as follows:

5-star (luxury):

There are approximately 81 SHV-classified 5-star hotels in Switzerland. All rooms provide private bath, colour television and 16/24-hour room service. Such hotels have at least 35 rooms.

4-star (first class):

There are approximately 436 SHV-classified 4-star hotels in Switzerland. All the rooms have private bath and 16/24-hour room service. Sixty per cent of the rooms have colour television. Such hotels have at least 25 rooms.

3-star (good middle-class):

There are approximately 1100 SHV-classified 3-star hotels in Switzerland. Seventy five per cent of the rooms are with private bath. Such hotels have at least 10 rooms.

2-star (comfortable):

There are approximately 382 SHV-classified 2-star hotels in Switzerland. About 30 per cent of the rooms have private bath.

1-star (simple):

There are approximately 82 SHV-classified 1-star hotels in Switzerland. This is the most economic option with simple and clean accommodation offering basic amenities to the tourists.

Note:

Membership of the SHV is voluntary. There are 167 hotels without any star classification but are recognised by, and members of, the SHV as well as 86 Country Inns, 22 Unique hotels, 10 Apart hotels, 18 Mountain Inns/Traveller's Lodges and 2 Low Service hotels.

CHALETS & APARTMENTS

Information and addresses regarding the rental of chalets, houses, flats and furnished apartments can be obtained from the local tourist offices, estate agents or Switzerland Tourism department in Switzerland.

PRIVATE CLINICS

The option of accommodation in the private hospitals and clinics is also equally good. The details are available in the publication Private Clinics in Switzerland, published by the Switzerland Tourism.

CAMPING

There are approximately 450 campsites in Switzerland. Camping on farmlands is prohibited. Local area laws and rent vary from place to place. The tourists are advised to make advance reservations in the summer. Camping guides published by the Swiss Camping Association and the Swiss Camping Federation and available at Switzerland Tourism can act as a yardstick for those visiting Switzerland.

YOUTH HOSTELS

Travellers holding membership cards of a national organisation affiliated to the International Youth Hostels Federation are entitled to lower prices. But such people should give a prior notice (at least 5 days in advance) to the youth hostels. An International Reply Paid Postcard (Youth Hostel Edition) should be used for such correspondence. A list of Swiss youth hostels is available from Switzerland Tourism.


Switzerlandtours.net
Contact Switzerlandtours.net for Tour Packages, Costing of Tours to Switzerland, and Air and Hotel Bookings.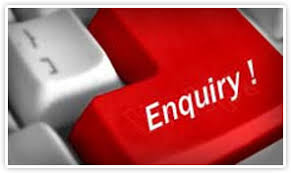 For Worldwide Destinations or any other International Tour Packages. Visit our main travel portal -
Tsiholidays.com