Golden Pass Tour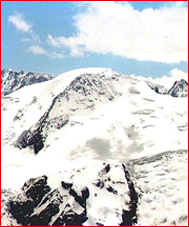 TOUR PROGRAMME - 6 days / 5 nights
Lucerne – Interlaken – Montreux (plus optional Chocolate Train excursion)
1st day : Swiss border/airport - Lucerne
Arrival in Lucerne by train 1st class from the Swiss border or any Swiss airport. Overnight in Lucerne.
2nd day : Lucerne
Day at leisure. We recommend an excursion by boat & cogwheel train to mount Pilatus one mountain - 360 degree Switzerland. Overnight in Lucerne.
3rd day : Interlaken
From Lucerne over the brunig pass to Interlaken by golden pass train panoramic brunig by Zentrabhan train on your journey you will pass three small lakes before reaching lake Brienz with its very distinctive color due to its glaciers water. Overnight in Interlaken.
4th day : Interlaken
Day at leisure we suggest an excursion to the Jungfraujoch the highest train station in Europe(Top of Europe).Impressive view of snow capped peaks and Alestch Glacier in the Alps. Overnight in Interlaken.
5th day : Montreux
Trip by train to Zweisimmen (by Golden Pass Panoramic BLS train )change to the golden pass panoramic MOB train for the rest of the days memorable trip to Montreux you find yourself among alpine forest bubbling mountain villages . Overnight in Montreux.
6th day : Interlaken
Return to swiss border or airport or continue your stay in Switzerland at your own request
OUR PRICE INCLUDES
Swiss pass Goldenpass line(04 transfers in first class from/to Swiss boarder or airport
1st Class Seat reservation GoldenPass Panoramic Brunig BLS+ MOB trains
2 nights in Lucerne, room, bath or shower/WC, breakfast
2 night in Interlaken, room, bath or shower/ WC, breakfast
1 night in Montreux, room, bath or shower/WC, breakfast
Any additional tickets for optional excursions to travel by rail, boat, postal-coaches and cable cars can be purchased at 25-50% of the regular fares
Valid from 1st April 2017 – 28 Marchl 2018
Prices per person in CHF
3-star-hotel

4-star-hotel

01.04.17-01.05.17 01.10.17-28.03.18

01.05.17-01.10.17

01.04.17-01.05.17 01.10.17-28.03.18

01.05.17-01.10.17

Double Room

703

784

865

972

additional night Lucerne

84

102

128

141

additional night Interlaken

84

102

102

137

additional night

102/130

110/130

140/160

150/160

Single Room

852

958

1103

1204

additional night Lucerne

110

138

176

185

additional night Interlaken

110

132

146

176

additional night

144/185

154/185

194/270

215/270

*Supplement Montreux Jazz Festival 30.06-17.07.16 CHF 109.––
Valid from 29March2018 – 1Apr 2019
Prices per person in CHF
3-star-hotel

4-star-hotel

29.03.18-01.05.18
01.10.18-01.04.19


01.05.18-01.10.18

29.03.18-01.05.18
01.10.18-01.04.19


01.05.18-01.10.18

Double Room

716

797

879

988

additional night Lucerne

84

102

129

142

additional night Interlaken

84

102

102

140

additional night

102/130

112/130

140/162

150/160

Single Room

867

877

1120

1223

additional night Lucerne

111

138

177

186

additional night Interlaken

111

133

146

178

additional night

146/187

156/187

195/274

218/274

*Supplement Montreux Jazz Festival 29.06-15.07.18 CHF 110.–
Add the Chocolate Train
May +June : Monday –Tuesday July+August : Daily September -12October :Monday,Wednesday+Thursdays

A coffee and a croissant will be served on the Chocolate Train. You will visit the cheese factory in Gruyères, afterwards a bus takes you to the village centre for visiting its castle or you might enjoy a good lunch. The bus takes you back to the station where you board the Chocolate Train to Broc. The Nestlé/Cailler Chocolate factory awaits you and will show you a film about chocolate making, you will visit the factory followed by a chocolate tasting and an interesting factory sale. Late afternoon you will be back in Montreux.
CHF 70.– per person plus book an additional night in Montreux or Geneva