Cities in Switzerland - Geneva

Tour Switzerland and travel through the major Tourist Destinations in Switzerland and grab more information on our website Switzerlandtours.net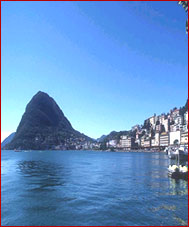 Geneva is a world city, a city characterised by its cosmopolitan population. People come here for many reasons, from humanitarian commitments, attending trade fairs and festivals to diplomatic and cultural activities. Geneva can be considered as the world's smallest metropolis and the headquarters of some of the most prestigious organizations in the world such as The Red Cross and European HQ of the United Nations.

The town is situated in the laps of nature. A stroll within the city limits, along the shores of the lake with its famous water jet or up into the Old Town are sure to stay in your memories for a long time. Geneva has a very vibrant and multi-cultural night life. As and when the enjoyment reaches its peak, you are sure to feel that you are in France.


Why Visit Geneva?
European United Nations and Red Cross HQ
Famous water jet in the lake
2000 years old Cultural and historical centre
Trade Fairs and Festivals.
Renowned for Cuisine and Wine.


Lugano Tourism

Lugano is one of the largest financial centres in Switzerland. Business and banking is very much a part of life in Lugano. But beauty and nature, architecture and heritage are also very much part of the city. Lugano a perfect blend of a world city and a small town, a place where business and pleasure, efficiency and work go hand in hand.

The city is considered as a cultural centre on account of the exhibitions organised here in the museums and the surrounding suburbs. The city presents a perfect blend of the Italian ambience and Swiss efficiency. The captivating features of the city include the sunny climate, towering mountains, shimmering lakes, tall buildings in the Lombardic style and the historic city centre.


Why Visit Lugano?
Mediterranean climate
Landscape encompassing lush vegetation
Numerous excursion and sports
A wide range of cuisine
Unique Exhibitions